The Leadership approach of Chinese Entrepreneurs in Africa: A Case Study of TECNO
Keywords:
Confucianism, Chinese leadership, China-Africa relations, Entrepreneurial leadership
Abstract
The definition of leadership, as popularly conceived, comes from the West. In Chinese culture, the term 'leadership' is mainly reflected in the Chinese 'Confucian culture'. Based on the analysis of the African market of Chinese enterprise 'TRANSSION' and its subsidiary TECNO, this article examines entrepreneurial leadership on the basis of Confucian culture. This article discusses the differences in entrepreneurial leadership in the context of traditional Chinese leadership culture vis a vis Western leadership approaches. It argues that the success of Chinese multinationals lies in a unique oriental wisdom that combines modern entrepreneurial ideas with traditional Confucian culture, and continuous improvement and upgrade of corporate practice. Through an analysis of the activities of TECNO and the company's engagement with the African societies where it operates, this paper sheds light on the leadership of multinational companies in different contexts and the outcomes of their activities.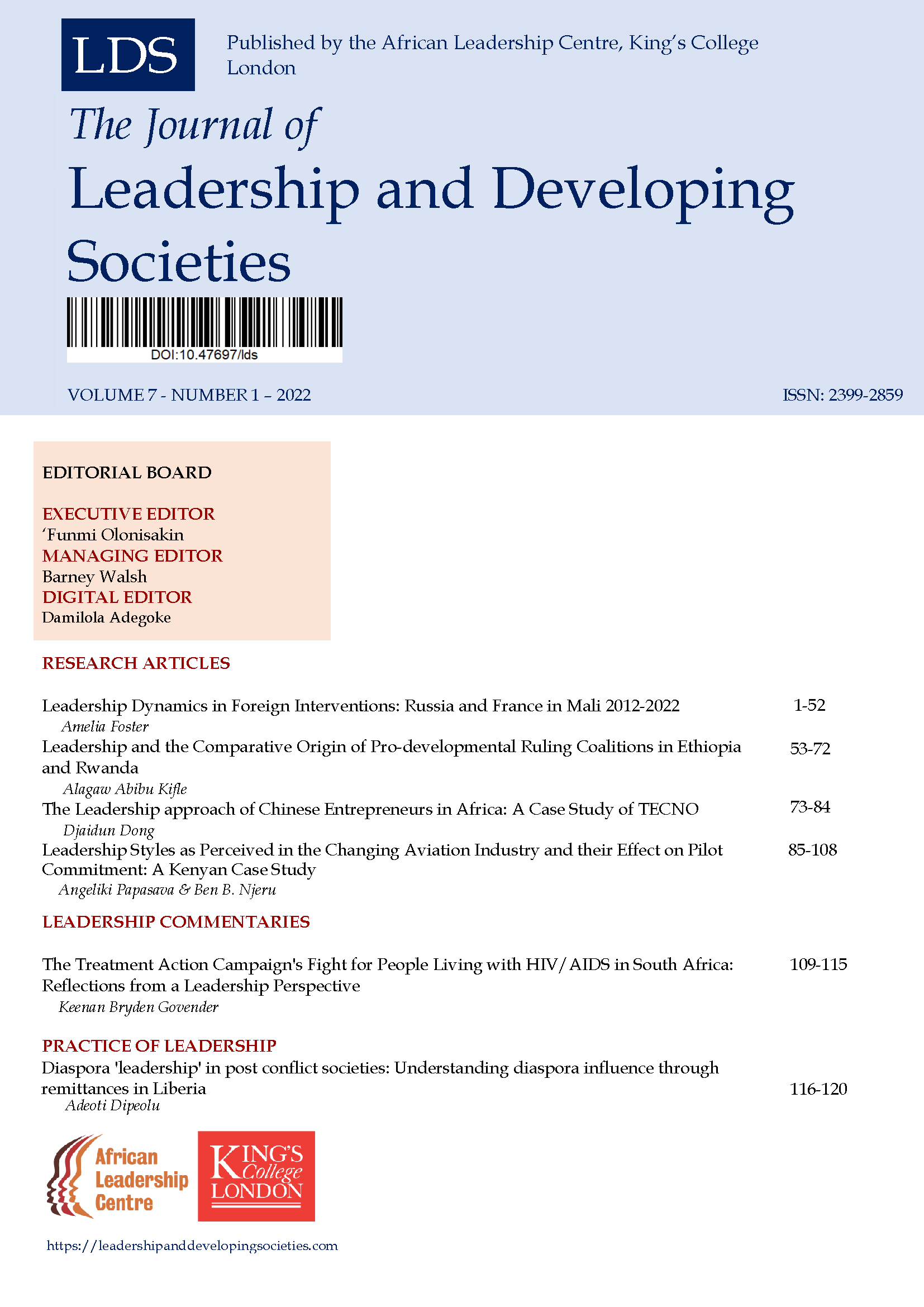 Downloads
How to Cite
Dong, D. (2022). The Leadership approach of Chinese Entrepreneurs in Africa: A Case Study of TECNO. Leadership and Developing Societies, 7(1), 73–84. https://doi.org/10.47697/lds.35360023
Section
RESEARCH ARTICLES