Leadership Styles as Perceived in the Changing Aviation Industry and their Effect on Pilot Commitment: A Kenyan Case Study
Keywords:
transformational leadership, transactional leadership, aviation industry, airline, pilots, affective commitment, continuance commitment
Abstract
This study focuses on a Kenyan-based airline and investigates how leadership influences the commitment of its pilots. The need for this study emerged from the changes that affected the aviation industry in the past years, including COVID-19, political unrest, fluctuation of oil prices, and supply chain disruptions. Deregulations also impacted well-established state airlines. The aim of this study is to find ways to improve the performance and commitment of pilots, whose demand generally does not match supply. The theoretical framework examines transformational and transactional leadership modified from MLQ (5X) and the Allen and Meyer three-component model of commitment. The study utilises a mixed method approach and obtains empirical findings that support theory. The study also reveals that job embeddedness has a significant influence on pilots' retention rates. The study recommends the adoption of academically supported solutions, including the movement from transactional leadership to transformational leadership for state airline leaders.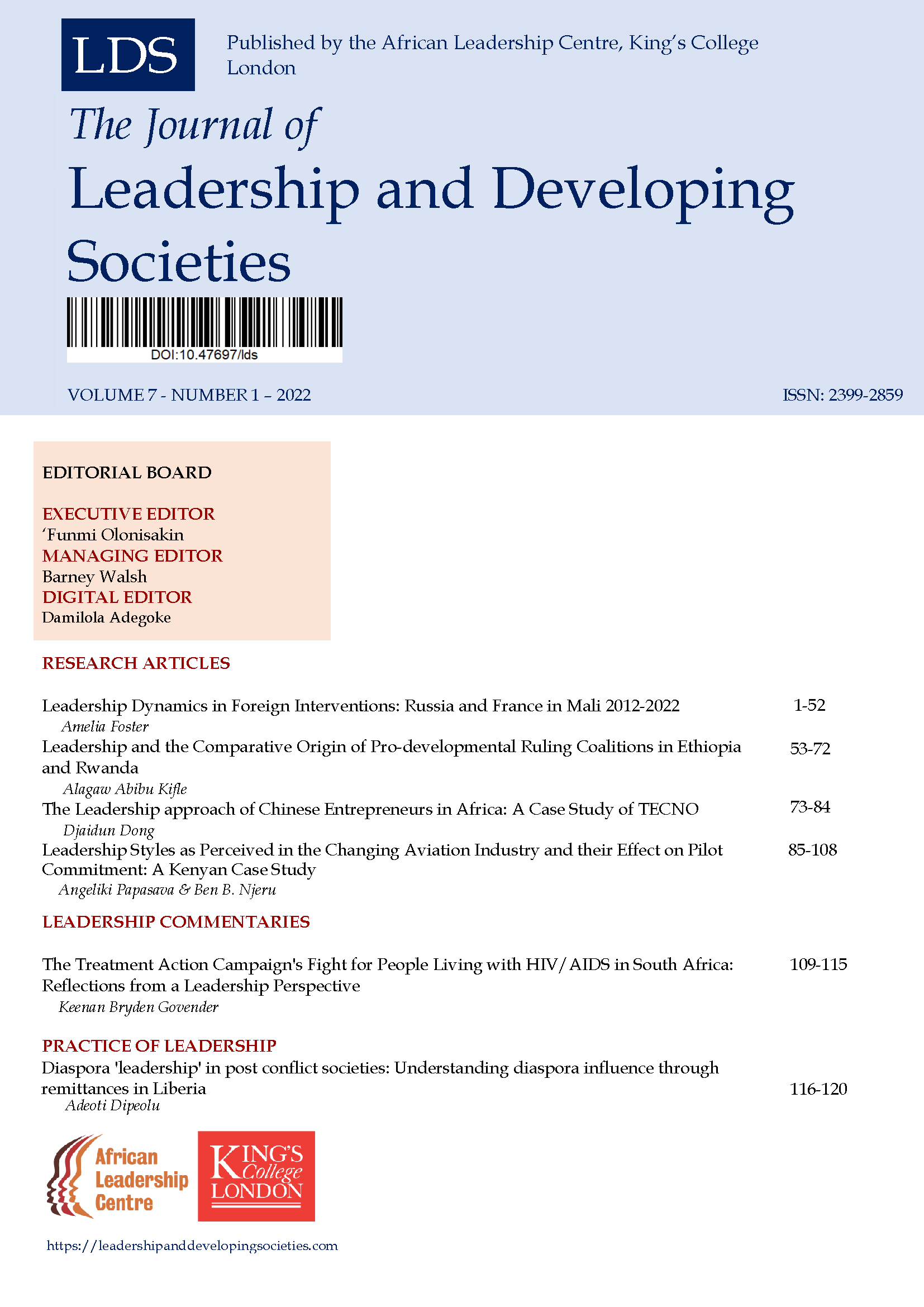 Downloads
How to Cite
Papasava, A., & Njeru, B. B. (2022). Leadership Styles as Perceived in the Changing Aviation Industry and their Effect on Pilot Commitment: A Kenyan Case Study. Leadership and Developing Societies, 7(1), 85–108. https://doi.org/10.47697/lds.35360088
Section
RESEARCH ARTICLES